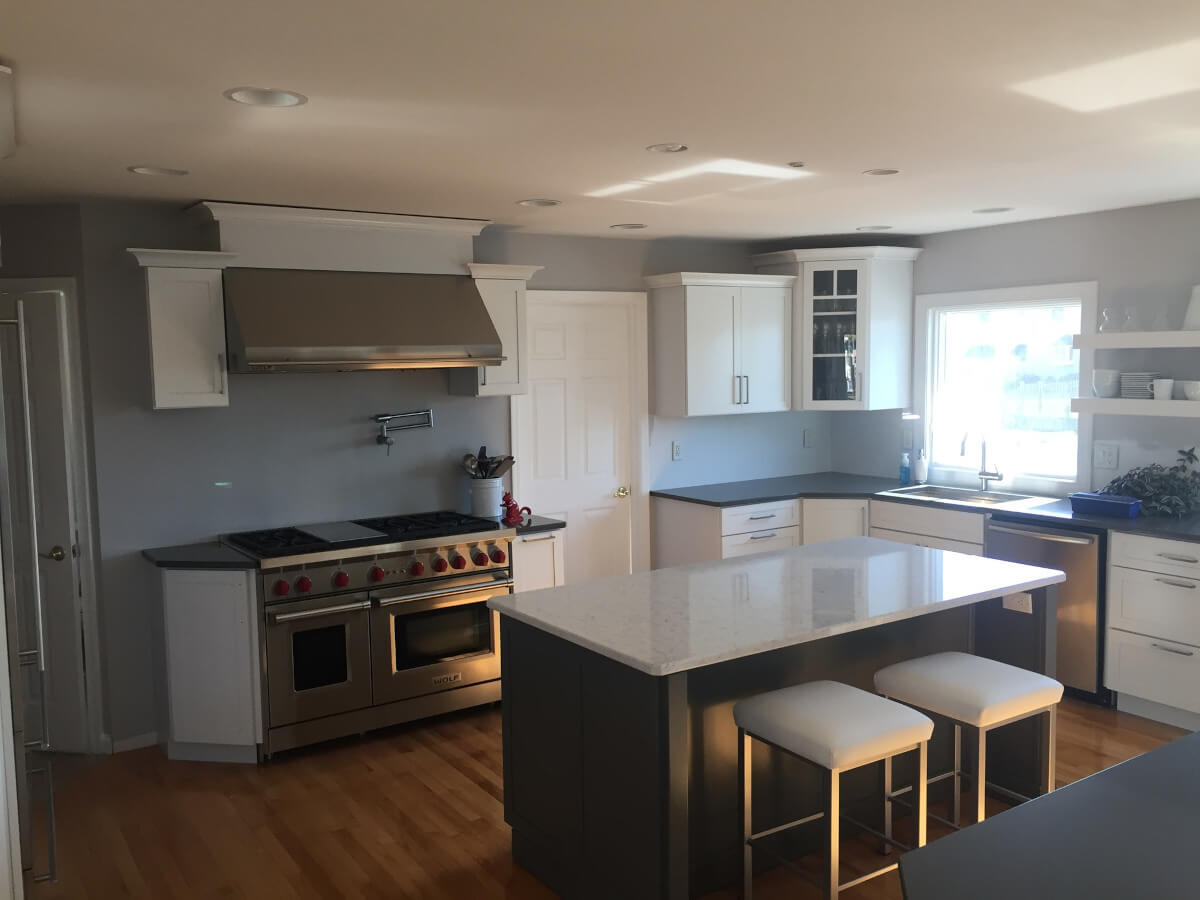 Point Pleasant Beach - Bayhead Area
Like many homes on the water, this kitchen has some very large windows. When this kitchen was designed one of our goals was to maintain the open feel of the kitchen.
The upper cabinetry contains a mix of shelves, regular cabinets and display cabinets. The home owners purchased a large Sub-Zero refrigerator. We actually installed the custom cabinetry around the refrigerator while it was in place.
This kitchen also features commercial oven which required a custom hood and cabinetry.
The island was designed to allow for storage one one side and to dine at comfortably on the other.
Project Highlights
Refrigerator Cabinetry
Crown Molding
Custom Island